American Idol, arguably the most successful talent show to ever hit television, has launched the careers of some of the most successful recording artists of the decade. Here's a recap of the American Idol winners from the first 10 seasons.
First American Idol Winner: Kelly Clarkson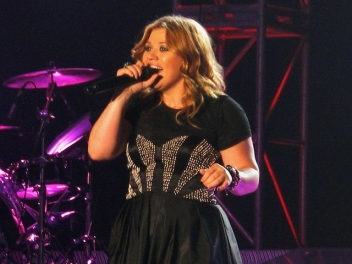 Photo Credit
Kelly Clarkson was the first American Idol winner, with Justin Guarini taking second place. Clarkson went on to become an international star and one of American Idol's most successful contestants. After the season finale, Clarkson signed with RCA Records and released her debut single entitled "A Moment Like This", which was a huge success. Clarkson has continued to enjoy a successful career which has included multiple-platinum albums, numerous top 10 singles and two Grammy Awards, and remains one of the most successful American Idol winners.
Second American Idol Winner: Ruben Studdard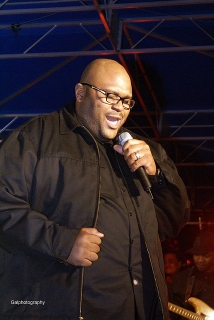 Photo Attribution
The second season marked the first win by a male contestant, Ruben Studdard, with Clay Aiken taking second place. Studdard's coronation single "Flying Without Wings" demonstrated his smooth and soulful vocals and reached number 2 in the U.S. Hot 100. This was perhaps one of the most hotly contested seasons, with Aiken coming in a very close second, and many considered this a season with two American Idol winners. Aiken went on to surpass Studdard's success with his first single "This is the Night," taking the spot above Studdard's single on the charts.
Third American Idol Winner: Fantasia Barrino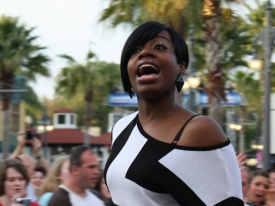 Photo Attribution
Fantasia, third on the list of American Idol winners, captured the hearts of the nation in season 3, with Diana DeGarmo taking second place, and notably, Jennifer Hudson in third place, who went on to win an Academy Award for Best Supporting Actress in 2006. Fantasia was signed with RCA and released her first single "I Believe" in June 2004. It went straight to the number 1 place on the Billboard Hot 100, giving Fantasia the distinction of being first artist to debut in first place on the Billboard Hot 100 with their first single.
Fourth American Idol Winner: Carrie Underwood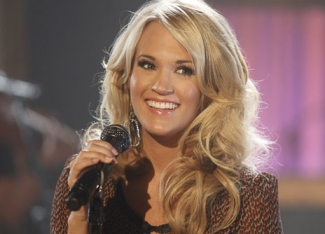 Photo Attribution
The fourth season of American Idol was the launching pad for Carrie Underwood, the most successful American Idol contestant ever, who has gone on to win five Grammy awards. In second place was rocker and crowd pleaser Bo Bice. Despite Carrie Underwood's incredible success, her first single "Inside Your Heaven" did not match the remarkable success of her later hits "Jesus Take the Wheel" and "Before He Cheats". Her debut single was not perfectly aligned with her "country" style, and consequently was not as popular with her target audience, yet she has seen the most success of all American Idol winners.
Fifth American Idol Winner: Taylor Hicks

Photo Attribution
Taylor Hicks took the first prize in American Idol's fifth season, with Katharine McPhee coming in second. Hicks' coronation single "Do I Make You Proud" sold 190,000 hard copies and 38,000 digital downloads in its first week of release, giving it a number one spot on the Hot 100. "Do I Make You Proud" stayed on the number one spot for one week, and eventually dropped off the charts after eight weeks. Despite its success, it has been criticized for lacking the soulfulness that is characteristic of Hicks' best performances.
Sixth American Idol Winner: Jordin Sparks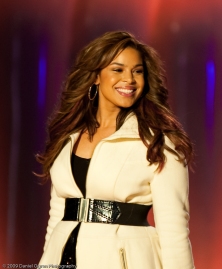 Photo Attribution
The sixth season of American Idol made way for the youngest of all American Idol winners, Jordin Sparks, who won at age 17, while Blake Lewis took second spot. Sparks' debut single "This Is My Now" did not make the number one spot on the Billboard Hot 100 chart, however, Sparks saw great success following the release of her self-titled debut album in 2007, which has sold over 2 million copies worldwide, and gone platinum in the U.S.
Seventh American Idol Winner: David Cook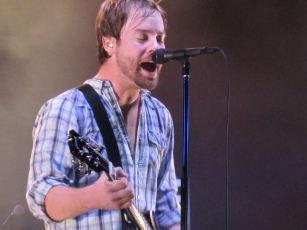 Photo Attribution
The seventh American Idol season gave us the "Battle of the Davids", and to some, a surprising victory from David Cook over runner up David Archuleta. Cook's coronation single, entitled "Time Of My Life" hit the Billboard Hot 100 in third place and sold 236,000 copies in its first week. The song enjoyed some great longevity with 19 weeks on the Hot 100. Subsequent to his American Idol victory, Cook released his self titled album in November of 2008 which has since gone platinum.
Eighth American Idol Winner: Kris Allen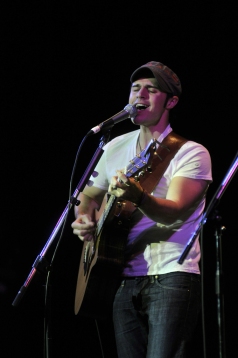 Photo Attribution
The eighth season saw the list of American Idol winners grow to include the more subdued Kris Allen, with flamboyant Adam Lambert taking second place. Allen's first single "No Boundaries" had mixed reviews, and performed modestly on the charts, reaching the number 11 spot on the Billboard Hot 100 and selling 134,000 digital copies. Lambert also released his version of the song which only reached number 72 on the charts with sales of 36,000 digital copies.
Ninth American Idol Winner: Lee DeWyze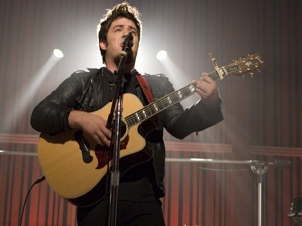 Photo Attribution
First prize went to rocker Lee DeWyze in American Idol's ninth season, with Crystal Bowersox taking second place. After claiming first place as American Idol winner, DeWyze released the single "Beautiful Day", a U2 song, in digital format which reached number 24 on the Billboard Hot 100. DeWyze's first post-Idol album "Live It Up" was released in November 2010 through 19 Entertainment and RCA Records.
Tenth American Idol Winner: Scotty McCreery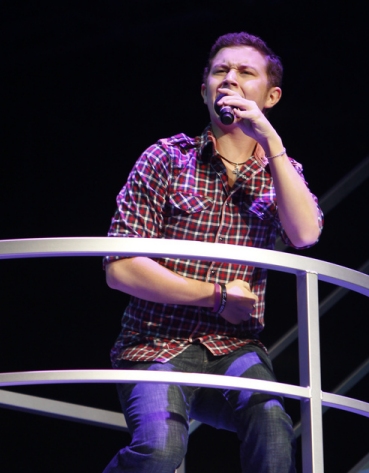 Photo Attribution
In the tenth season of American Idol, Scotty McCreery was a consistent favorite with his natural country voice and beat out runner up Lauren Alaina to take the crown. Possibly one of the most well loved of all the American Idol winners, McCreery was the unassuming all American contestant that took the show by surprise. The tenth season was a departure from previous seasons with an almost complete overhaul of the judging panel. With the departure of Simon Cowell, Jennifer Lopez and Steve Tyler brought a new and softer style to the show alongside veteran Randy Jackson.