Travel and vacations can be an expensive indulgence, but with a little ingenuity and know-how you can travel very well on a budget and still have money left for some fun. Here are 10 great tips that will help you save money when traveling.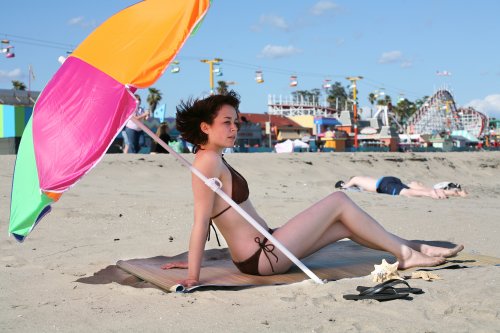 Be Flexible
Whether you are booking a flight, hotel or hire car, be prepared to be flexible in order to travel on a budget. Compare prices on different days. Often midweek prices for hotels and flights are cheaper than at weekends, particularly somewhere like Las Vegas which booms from Friday to Sunday. Mondays and Fridays are popular for business travelers that commute and are best avoided.
Using alternative airports is another way that your flexible attitude may save you money when traveling on a budget. Compare the price of flying to Newark rather than JFK Airport in New York; Sanford or Tampa rather than Orlando International Airport or use London Stansted if possible, rather than Heathrow. Airport taxes are generally lower at these secondary airports but check there are reasonably priced transfers into the city, otherwise the money you save may be blown on the additional taxi fare.
Join Loyalty Programs
Joining loyalty card schemes for travel usually costs nothing and may reap rewards even if they do not directly save money on travel. Collect air miles and you may get a free upgrade from time to time which may be particularly appreciated on an overnight flight. Most discount motel groups have membership schemes so staying with the same chain every time can quickly earn you a free night. You may also get discount deals which are not offered to non-members. Just remember to keep track of your points and use them before they expire, and with a little work, you'll be going farther than ever when traveling on a budget.
Book Bargain Flights
There are several ways to save money when booking flights. Although travel agents claim to use their bulk-buying power to get the best prices, their commission more than exceeds the discount. Search the Internet for cheap flights using one of the major booking sites and compare the same flight with two or three companies – you will be surprised at the savings you can make. Before you book the best priced flight deal, check the flight with the airline website. This is often the very cheapest way to book a flight without having to search through every individual airline website and can help you save a significant amount of money when traveling on a budget.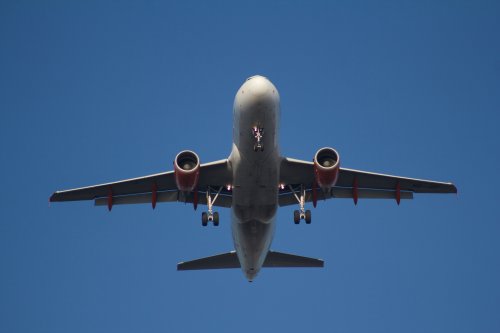 Get Bargains on Car Rentals
The biggest single saving on car rental can be found by renting a car away from the airport. Car rental companies have to rent pricey airport space for their office and for parking their fleet of cars which all adds to the cost of your rental car. The best way to avoid this is to catch a shuttle bus into the nearest city or to your hotel. Often these courtesy buses are free. Arrange to have a local rental car company drop off a rental car at your hotel the next morning. These branch locations always have lower prices than airports. Not only have you avoided the airport surcharge but you have also saved money for your travel by avoiding one day's car rental. More savings can be made by declining a GPS system, cell phone and other incidentals and always opt to return the gas tank full, definitely a must when traveling on a budget.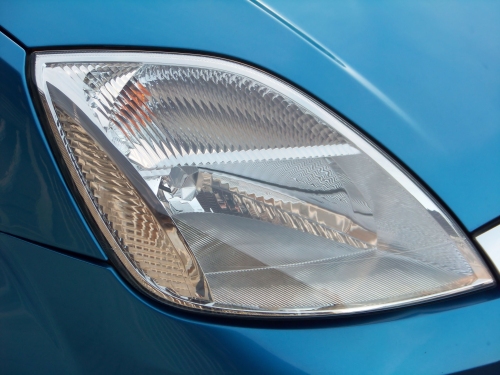 Book the Minimum and Upgrade Later
Always prebook the smallest compact car available when traveling on a budget. Most car rental companies have plenty of mid-size and full-size cars as demand for them is generally higher. At smaller depots if they do not have a basic budget car for you they are forced to upgrade you for free. If not, you can always "change your mind" and upgrade at the counter if you don't like what you are offered. It's win-win. However, this tip does not work in Europe as the most popular rental cars in stock are the smallest and most economical on gas.
Stay Off-Peak or Out of Town
Hotel prices are governed by two things – when and where you stay. Avoid bank holidays and peak travel dates if you can. Hotels which are right in the city center or on the doorstep of a major attractions do not come cheap, so consider staying further afield and use pubic transit to get you around. Hotels which are popular for skiing will often have great deals in the summer, and vice versa, so think laterally. If you are staying more than a couple of nights, ask what discount deals are available for budget travelers. You may not get money off, but hotel reception staff are often authorized to offer free breakfast or perks to sweeten the deal and you lose nothing by asking.
Save Money on Airport Parking
Hotels which are close to airports often have park-and-fly packages which can be a far cheaper way to leave your car safely for up to 14 nights, even if you don't use the hotel room! 14 nights parking at Orlando Airport, for example, would cost at least $140 plus taxes. Staying one night at a budget motel and using their free shuttle service and free parking may cost as little as $69 – saving $71 which can be better spent on your vacation. It always pays to think outside the box when traveling on a budget. Of course if you're lucky enough to have a friend drop you off, this is the best way to save some money. Just be sure to bring them back a nice souvenir!
Traveling on a budget? Dine In
Although motel rooms with refrigerators and a microwave may be slightly more expensive, they can often work out cheapest in the end and will help you save some money when traveling on a budget. Some of the mid-priced motels include these thoughtful facilities, which makes it easy to chill wine and beer from the supermarket for an evening drink. You can also heat up a ready meal quickly and easily, and save left overs for lunch the next day.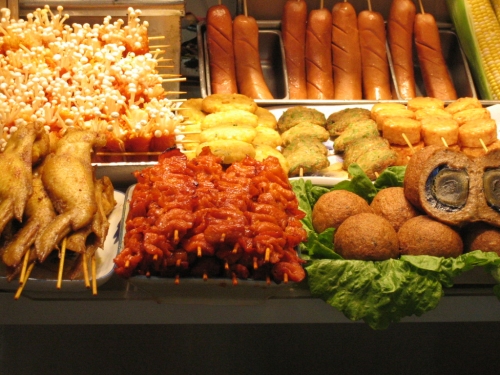 Save Money when Dining Out
One of the easiest ways to save money when traveling is on food. If you do plan to eat out when you travel, lunch times generally offer better deals for those on a tight travel budget. Even high class restaurants have set-price three course menus for the same price as an entrée in the evening, so keep your eyes open for good deals and be prepared to eat earlier.
Avoid Hotel Surcharges
You may be feeling pretty pleased with yourself if you have enjoyed a discount flight and a bargain hotel room, but there are still some pitfalls to avoid when traveling on a budget. Telephones in hotel rooms can rack up at a very high rate and should be avoided. Don't be tempted to eat and drink from the handy but extortionately priced hotel minibar. Instead carry a soda and a snack bar with you in case you want a midnight snack. It's always a good idea to stock up on a few items from a local grocery or convenience store and keep them in your room for convenience.
With all these great tips for saving money when traveling you should now have plenty of money left to spend on some special treats during your vacation to make it a truly memorable trip. Bon voyage!