Are you looking for a new and exciting travel experience? With so many countries and cultures to explore, it can be difficult to decide where to go. Whether you're looking for a relaxing beach vacation or an open-ended journey of discovery, there are plenty of inspiring destinations to choose from.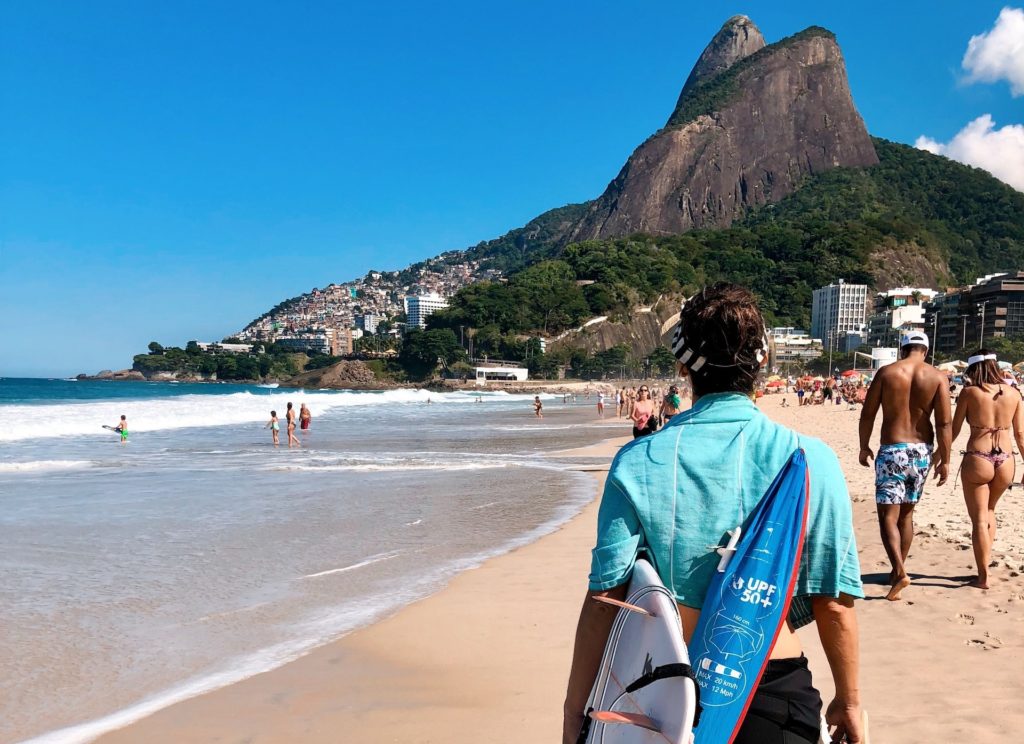 For sun seekers, here are five interesting destinations sure to please:
Cancun, Mexico: With its white sand beaches, crystal-clear waters and vibrant nightlife, Cancun is a popular destination for beachgoers. With plenty of all-inclusive resorts, it's easy to find a great spot to relax and enjoy the sun.
Phuket, Thailand: This gorgeous island off the coast of Thailand features stunning beaches, lush vegetation, and a lively nightlife. Relax on the beach, explore the markets of Phuket Town, or take a boat tour to Phi Phi Island.
Santorini, Greece: This picturesque island in the Aegean Sea is a popular destination for sun seekers. With its breathtaking sunsets, white-washed villages, and stunning views, it's easy to see why.
Bali, Indonesia: Bali offers something for everyone – from tranquil beaches to vibrant markets and temples. Spend the day exploring the vibrant rice terraces, take a tropical rainforest hike, or relax on the beach.
Honolulu, Hawaii: For a classic beach vacation, nothing beats Honolulu. With its famous Waikiki Beach and vibrant nightlife, it's easy to see why this is a popular destination for sun seekers.
For cultural travel, here are five destinations to explore:
Rome, Italy: From the Colosseum to the Pantheon, Rome is a city full of history and culture. Explore the ancient ruins, take a stroll through the cobblestone streets of the city center, or enjoy an authentic Italian meal.
Kyoto, Japan: This ancient city is full of temples, shrines, and gardens. Take a stroll through the Philosopher's Walk, explore the Imperial Palace, or take a bike ride through the Arashiyama bamboo groves.
Istanbul, Turkey: This city is a melting pot of cultures, boasting both European and Asian influences. Explore the markets of the Grand Bazaar, take a tour of the Hagia Sophia, or take a stroll along the waterfront.
Rio de Janeiro, Brazil: This vibrant city is known for its culture and nightlife. Explore the beaches of Copacabana and Ipanema, take a cable car ride to the top of Sugarloaf Mountain, or join the crowds for Carnival.
Jerusalem, Israel: Jerusalem is a city full of history and culture. Explore the old city, take a tour of the Western Wall, or take a day trip to the Dead Sea.
For something completely different and unexpected, why not explore the Galapagos Islands? This archipelago off the coast of Ecuador is known for its unique wildlife, including giant tortoises, iguanas, and sea lions. Take a boat tour around the islands, explore the wildlife-filled beaches, or simply relax and enjoy the amazing views.
No matter what type of travel experience you are looking for, there is sure to be an inspiring destination to suit your needs. From beach vacations to cultural exploration, there is something for everyone. So don't wait – start planning your next adventure today!