If you're planning your trip and wondering what to do in Kauai Hawaii, here are 10 of the very best things to do in Kauai during your visit to this wonderful island. The westernmost island in Hawaii, Kauai is also known as the Garden Isle.  With lush vegetation, a relaxed atmosphere, and pristine beaches, it's a nature lover's paradise.
Boat tour of the Napali Coast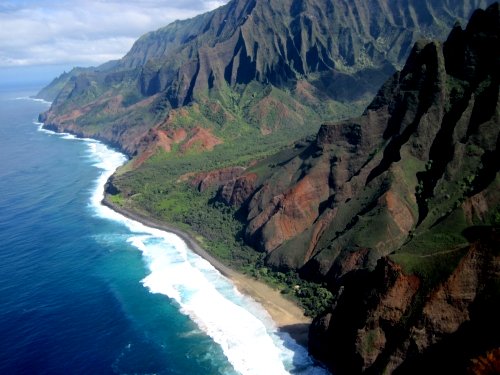 Many different touring companies leave from Port Allen to visit the Napali Coast by Catamaran and some of them even offer breakfast and lunch on board.  If you're lucky enough, you may see whales and dolphins up close during your trip – depending on the time of year – as well as hear some Hawaiian History and go snorkeling.  Do not forget to take some Gravol (or other seasickness medication) before heading out if you are prone to motion sickness as the waves can be choppy on some days.
---
See Kauai by helicopter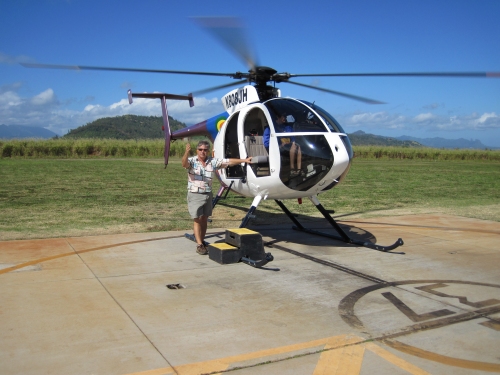 The very best way to see the island of Kauai is by helicopter.  A few companies offer tours of the island, where you will fly over Waimea Canyon, visit the Napali Coast, and get a bird's eye view of some breathtaking landscape, including some amazing waterfalls.   You will have a change to see much of the untouched parts of this beautiful "Garden Isle" since most of it is unreachable by ground.  Jack Harter Helicopters offers a 4-passenger doorless tour, which is just amazing.  Imagine viewing the island in a helicopter without doors. This is a definite must.
---
Drive up to Haena State Park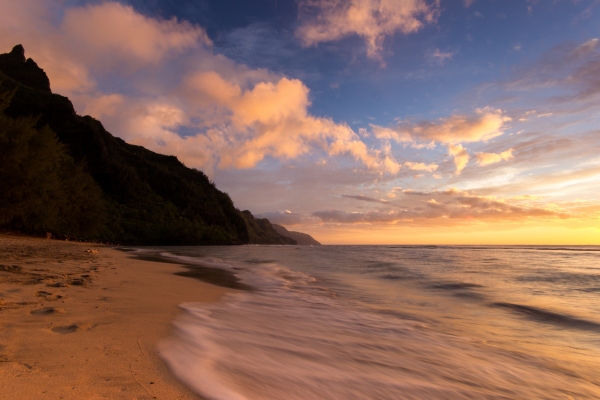 Ha'ena State Park is located at The northernmost part of Kauai.  Driving to the end of the road on the north shore will bring you to a beach bordering the Napali Coast.  This is a place where tourists and locals alike love to visit.  You can swim at Ke'e Beach (weather permitting), view the northern part of the Napali Coast, visit wet caves formed over 4 thousand years ago.  This is also the beginning of the 11-mile Kalalau trail.  Parking is limited, so you definitely should arrive early if you are visiting during the busier summer season.  The drive up to the park is beautiful in and of itself, with lush green fields, and interesting towns on the way, such as Ha'Ena and Hanalei Bay, a long half-moon sandy beach calm enough to swim in, even when the northern shore is too rough for swimming.
---
Drive the trail to Waimea Canyon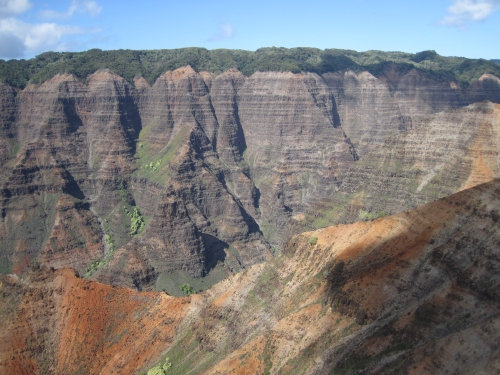 Dubbed the Grand Canyon of the Pacific, Waimea Canyon is an amazing natural wonder.  Although best viewed by helicopter, you can definitely drive up to the lookouts to view the magnificent rainbow of colors dancing along its peaks.  The Canyon is over 10 miles long and 3,600 feet deep, allowing for incredible images and memories.
---
Do some snorkeling at Poipu Beach Park
Poipu Beach Park is a wonderful area to go snorkeling.  Some little shops on the main road offer rentals at very good prices, which means you don't have to carry your own snorkeling gear on your vacation – but you can if you want to.  The fish are plentiful, the water is calm, and the snorkeling experience is just fantastic.  If you have never snorkeled before, do not miss out on a great opportunity to explore underwater creatures and choral in a safe and shallow area.   Bring an underwater camera… you'll want to spend hours in the water.
---
Hike along the Makawehi Trail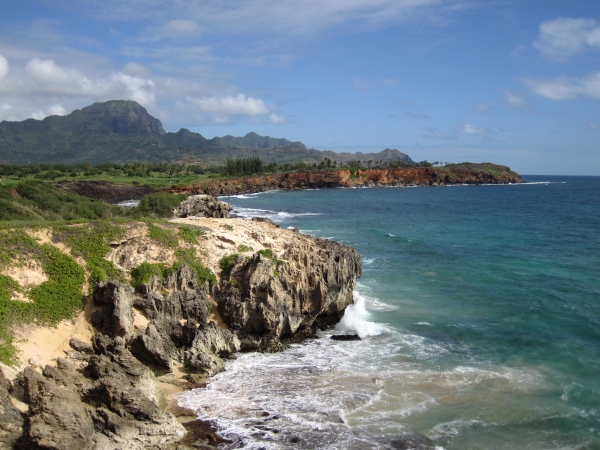 Getting tired of laying on the beach all day? What to do, what to do… Taking a quick hike along the ocean cliffs in South Kauai might just be the best thing to do. The path starts at Shipwreck Beach near the Grand Hyatt Kauai Resort and Spa and goes along the Poipu Bay Golf Course.  This sandy trail offers beautiful coastal views and unusual cliff formations, including lithified sand dunes.  The hike is easy, relaxing, and exquisite.  Who knows, you may even meet a wild chicken on your trek.
---
Visit the famous Wailua Falls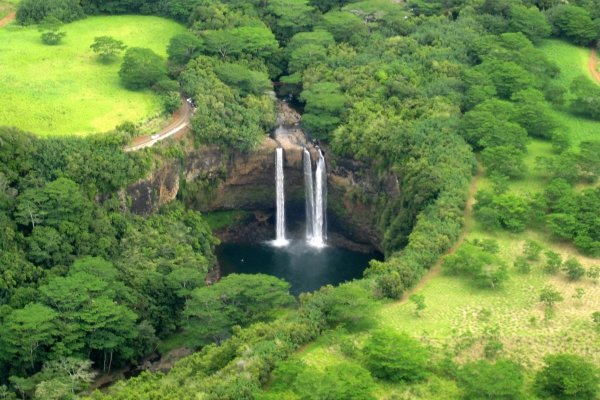 If you were a fan of Fantasy Island, then you have seen these falls in the opening sequence.  A short drive from Lihue, these falls can be seen from the roadside.   There is limited parking at the end of the road, so you may have to be patient and wait for a spot to open up.  It can get mildly crowded – this is Kauai so it's never really crowded – but it is a pretty sight.  This is a quick stop you should do when driving either to the north or south of the island depending on where you are staying, and where you are headed.  If you want a slower, longer, more relaxed, bottom view of the falls, you can kayak the Wailua River up to the falls.
---
Horseback ride to Silver Falls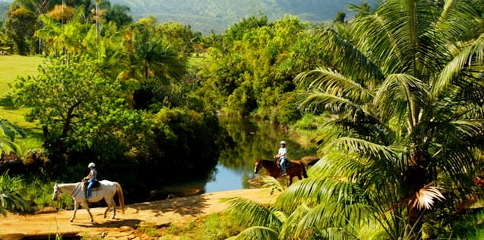 Take a leisurely ride into Kauai's isolated interior, picnic at Silver Falls, and head to the base of Mount Makaleha along hidden trails.  Silver Falls Ranch has 300 acres of pristine Hawaiian wilderness, including a botanical garden, and breathtaking views.  There is no better way to visit inland Kauai than on horseback.
---
Drive the dirt road to Polihale State Park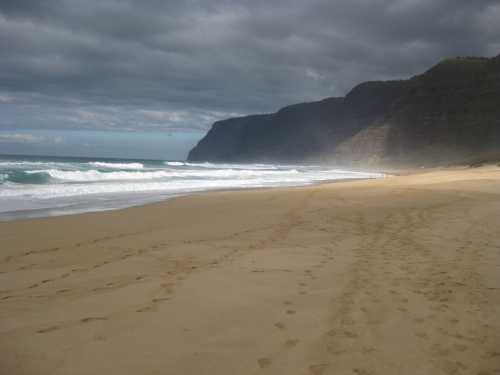 Prepare a picnic and head out with your car to the end of the road.  Polihale State Park is located at the western edge of Kauai.  The asphalt road ends and the dirt trail begins, where you might actually wonder if you should keep going, but you should.  The road ends at a beautiful secluded beach.  You can walk the beach all the way to the edge of the Napali Coast.  This is a remote beach and on a busy day, you may encounter only a few people.  The beach is very long, and being at the end of the island, there aren't too many tourists that decide to go make the trip, but is is worth the drive.
---
Play Golf at the Poipu Bay Golf Course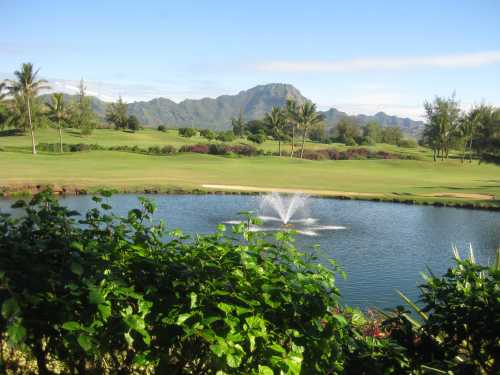 Designed by Robert Trent Jones Jr., and surrounded by lush green mountains and the Pacific Ocean, this championship golf course will ensnare all of your senses. The beauty of its surroundings may in fact distract you from your game. Located near Shipwreck beach and the Grand Hyatt Kauai Resort and Spa, the amenities at this course are exceptional, including in-cart navigation systems.